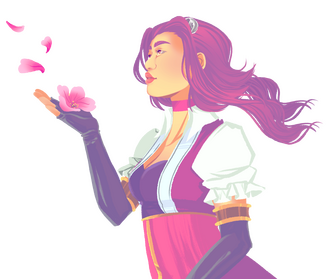 Project Sakura
---
A Yu-Gi-Oh! fanzine focusing on flower language for Charity RAINN, the largest relief program for Sexual Assault Survivors.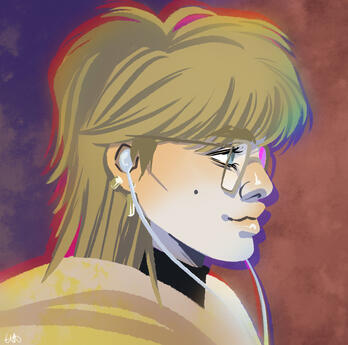 Lyn, Art Mod
I'm Lyn, I'm a freelance artist and I've been a YGO fan since a young age! My favorite flowers are roses, and I have contributed to quite a lot of zines in this past year, but this will be my second stint as an art mod! [They/Them}
---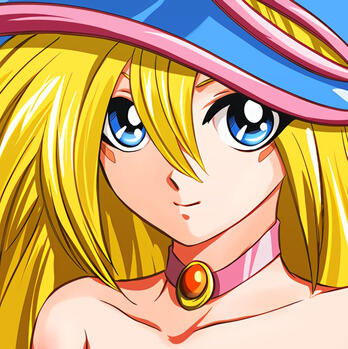 Dark Magician Girl, Social Media Mod!
Hey! You can call me Dark Magician Girl! This isn't my first time modding- you can see me on several discords- but this is my first time modding a zine! However, I have a degree in management, and you can expect that experience to come in handy! I've loved Yu-Gi-Oh my entire life just about, and this project is personal to me as a sexual assault survivor. My favorite flower is buttercups.
[They/Them}
---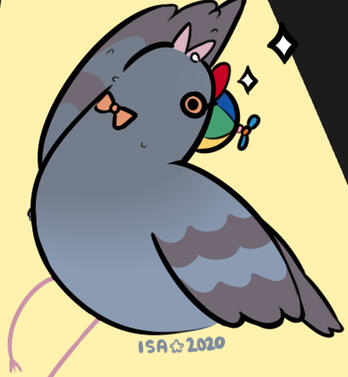 Pidgie the Writer Mod
Hey hey, I'm Pidgie, the chief writer bird. Been around the TCG for years, played competitive, but only the past year or so have I gotten more active in the anime side of things. I've seen every series and am currently watching through Sevens, so getting to read through people's work has me very excited to work on this project. My favorite flower is forget-me-knots. While I am currently an upcoming contributor to ygo big bang, this'll be my first rodeo on zine modding after running a few ygo centric discords. Pleasure to work with you, and if you ever want to talk ficwork or fandom, feel free to reach out whenever! [She/He/They]
---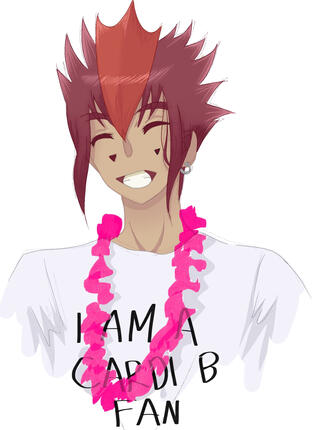 Mira - Graphic Designer
I've been with YGO on and off for 10 years. It's the first fandom I was ever active in and was the first anime that I ever edited with, so it holds a lot of nostalgia. My favorite series are Zexal and 5D's. My favorite flowers are forget-me-nots because I adore how they're something special to remember despite how small they may be! This is my first time doing a zine so I'm excited to see how things go. [She/Her]
---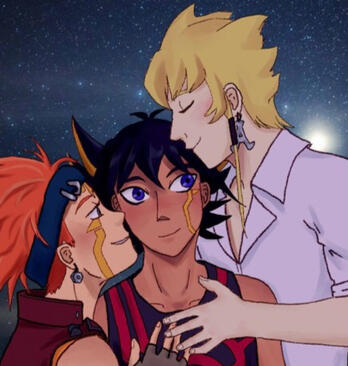 REDACTED, Crab Mod Merchandising Mod
What's up, we're REDACTED; you can call us REDAC for short. They/them and he/him are preferred. We've been into Yugioh uhhhhh since it came out in America. We were mostly a TCG person until around 2017 when we finally watched all of DM and read the original manga. Since then we've seen the anime through 5Ds and read the manga through Arc-V.

We've been a contributor to zines before, but this is our first time modding one. That said, we're an artist by profession and have experience working with merch in the past.

Our favorite flower has been snapdragons since we were really little.

* We have DID, hence the use of plural pronouns. [He/They]
---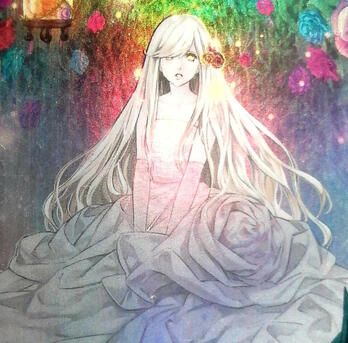 Flame, Writing Mod Intern
You might know me by other names, but I'm sticking to Flame now! I'm a recent fan of YGO and zines, and you might already know me from Heart & Soul: A YGO Signature Card Zine. I like flowers in general so it's hard to pick my favorite, but when it comes to YGO, it's 5D's and Zexal. [He/They]
---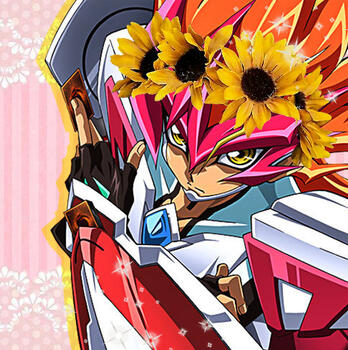 Zex, the Shipping Mod
Hello, my names Zex. I've been in ygo since mid Zexal, and I still follow spoilers for Sevens, and Zexal is my favorite series still somehow. I worked on the zine Bonds Beyond Dimensions as a shipping mod.
I like Poppys and Marigolds or as my gf calls them Cempasuchitl.
I'll once again be working as a shipping mod with more experience this time around. [She]
---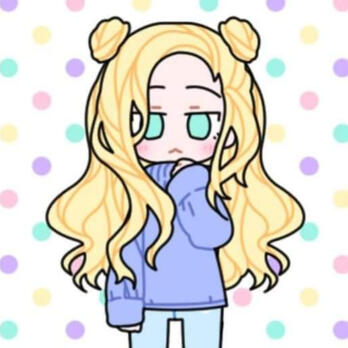 Imori, the Finance Mod!
Hello hello! I'm Imori! Most of my zine experience is from writing, but I always love being able to apply my degree and real life finance and accounting experience to help bring fandom projects to life! I'm a pretty big nerd. If I'm not reading or writing, I'm probably watching anime or playing video games. My favorite flowers are lilacs! I love their smell and I have a lot of feelings of nostalgia attached to them. A close second would be sunflowers! Who doesn't love a bright cheery sunflower? I look forward to working with everyone! [she/her]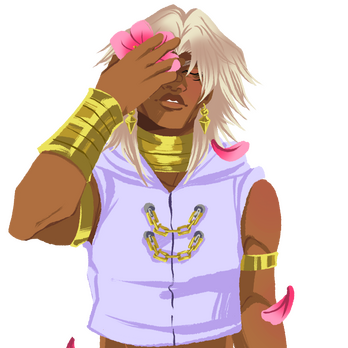 FAQ
---
Q: What is Project Sakura?
A: Project Sakura is a Yu-Gi-Oh! fanzine that looks to take flower language and ascribe it to characters from the ygo series. Featured fics and art may feature more broad themes such as Hanahaki or flower fortunes, but each individual work will centralise on a flower to focus on.

Q: What is your mission statement?
A: This project was created with the intent on helping RAINN. Project Sakura was picked with cherry blossoms in mind for the icon as its purpose of renewal and rebirth - something a few of the mods as sexual assault survivors connected with. Contributors will be free to choose any flower meaning and theme to develop their submission, with the zine operating as a passion project to the franchise we grew with and as a method of supporting a charity that means a lot to us. What Yu-Gi-Oh! and its characters mean to people vary, and we hope to reflect that in the zine itself.

Q: What is the charity?
A: The charity is RAINN, the nation's largest anti-sexual assault organization.

Q: What's the theme?
A: The theme is focused on flower meanings. It doesn't have to focus on flowers themselves, but rather the meanings- such as Daisies meaning innocence. This could be spun about a poem with one of the characters displaying innocence, or some kind of art displayed with the theme. The themes can be taken literally, or with some leeway adjusted. Feel free to ask questions for further information or advice.

Q: What is the rating?
A: The rating will be M, but will also feature T rated content. There will be mature themes displayed.

Q: What are the rules on NSFW?
A: We allow anything M rated or below. Nothing explict please.

Q: What contributors are you looking for?
A: We will be asking for artists, writers, those interested in creating merch, and poets!

Q: What's the age to join?
A: We will allow anyone over sixteen to join.

Q: Will participants get a copy of the Zine?
A: All participants will be provided with a PDF version and a hopeful physical copy of the zine.

Q: Will I need a discord?
A: All communication will be handled through discord. A discord account will be mandatory.

Q: Can I apply for multiple positions?
A: Yes! You can apply for as many positions as you see fit.

Q: What will the Zine's Schedule be?
A: As of right now:
Interest Check Open: March 12th
Applications Open: March 22nd
Applications Closed: April 30th
Emails Sent: Anywhere between May 1st to May 5th
Concept Check in: May 10th
First Check in: May 31st
Second Check in: June 28th
Third Check in: July 16th
Final Submission: August 31st
Pre-Orders: September 18th - October 18th
Release: TBA

Q: Will I be given credit?
A: Yes! All who provide will be credited in the first pages of the zine.

Q: Will I be able to include original characters or crossover characters from another series?
A: Our focus will be canonical characters from the Yu-Gi-Oh! franchise. We will not be having any original characters or any character from another franchise other than Yu-Gi-Oh!

Q: What will happen if I need to drop out, or request for an extension?
A: We understand that life happens! This is why we will be asking for pinch hitters in all of our applications.

Q: Will I be able to submit work I've already created, but have not published?
A: We ask that everyone creates newly made work for the project.

Q: Will you be allowing ship content?
A: Yes, we will.

Q: If I apply to make a collaboration, will the person I collaborate with need to apply for a position as well?
A: Yes, they will.

Q: Will traditional art be allowed to be submitted?
A: Traditional art will be allowed. If you choose to send in traditional art, high quality resolution scans or photos will be mandatory- as well as the ability to edit the image for optimization to print.

Q: May I post my art online?
A: We ask that all art be refrained from any social media until after the zine is published.

Q: May I use a beta or have someone else look over my work?
A: Of course! You can use a beta outside the zine, but we will also have an option in applications for writers to opt in as betas to assist anyone in need of it.

Q: What will be the min and max amount of words required?
A:Our minimum word count is 1500 words, while our maximum is 2,000 words. For poetry, there is no minimum. For samples to be sent in, we ask for anything between 1,500 and 3000 words.

Q: May I post my work to archive of our own or fanfiction.net?
A: We ask that everyone holds on their work until after the zine is released.
Schedule
As of right now:
Interest Check Open: March 12th
Applications Open: March 22nd
Applications Closed: April 30th
Emails Sent: Anywhere between May 1st to May 5th
Concept Check in: May 10th
First Check in: May 31st
Second Check in: June 28th
Third Check in: July 16th
Final Submission: August 31st
Pre-Orders: September 18th to October 18th
Release: To Be Announced